2 Years NEET Course in Chennai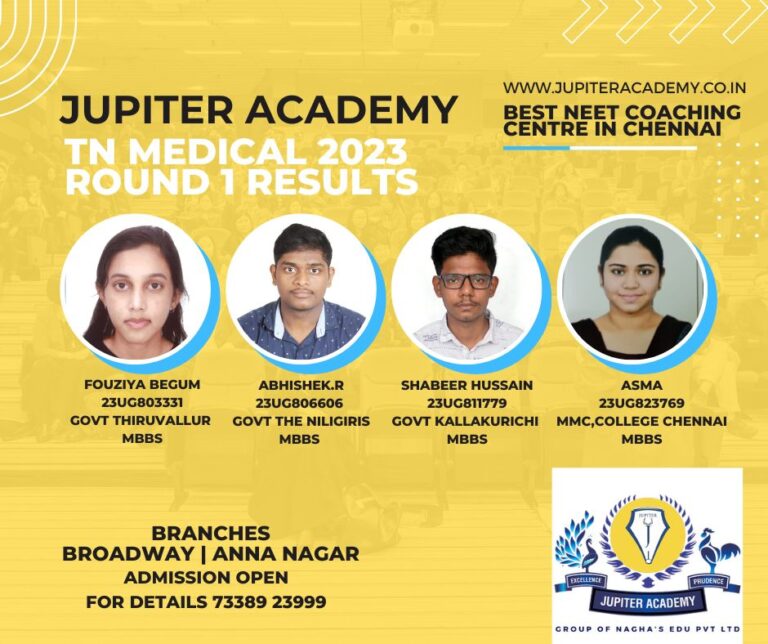 Welcome to Jupiter Academy - Your Gateway to Success in NEET 2024-2026!
Unlock your potential with our specialized 2-year coaching program designed for NEET aspirants in Chennai. We are dedicated to nurturing medical professionals of tomorrow through rigorous training, experienced faculty, and personalized attention.

Why Choose Jupiter Academy?
Highly qualified faculty members are committed to providing top-notch education and guidance.
Comprehensive Study Material
Topic Wise study Materials with More than 20,000+ Practice Questions.
Experience Individual Attention for Each Students.
Interactive Learning Environment
We believe in making learning enjoyable and effective.
Our scholarship program is designed to recognize and reward academic excellence.
Practice makes perfect. Our coaching program includes regular mock tests that simulate the actual NEET exam environment.
Regular meetings to keep parents updated on their child's progress and address any concerns.
Enroll today and embark on your journey to medical excellence!
Enquire Now To Block Your Seat Today!
71 A, 2nd Floor, Shreya Tower, Prakasam Salai, Broadway Rd, Chennai, Tamil Nadu 600108. 
( Next to Mannadi Metro Station ) 
Plot no c, no 157, old no 1 AD, 20, 2nd Ave, Anna Nagar, Chennai, Tamil Nadu 600040.
( Next to Anna Nagar Tower Metro A3 Gate )