1. Which of the following metals is extracted by the electrolytic reduction process?
(a) Iron
(b) Copper
(c) Aluminum
(d) Zinc
Answer: (c) Aluminum
2. Which of the following is used as a reducing agent in the extraction of iron from its ore?
(a) Carbon monoxide
(b) Carbon dioxide
(c) Sulfur dioxide
(d) Nitrogen dioxide
Answer: (a) Carbon monoxide
3. The process of converting an ore into its oxide by heating it strongly in the presence of excess air is known as:
(a) Roasting
(b) Smelting
(c) Calcination
(d) Reduction
Answer: (a) Roasting
4. Which of the following is the main reducing agent in the extraction of copper from its ore?
(a) Carbon
(b) Hydrogen
(c) Coke
(d) Iron
Answer: (c) Coke
5. The process of heating an ore in the absence of air below its melting point is called:
(a) Roasting
(b) Smelting
(c) Calcination
(d) Reduction
Answer: (c) Calcination
6. Which of the following is the most abundant metal in the Earth's crust?
(a) Iron
(b) Aluminum
(c) Copper
(d) Zinc
Answer: (b) Aluminum
7. Which of the following metals is obtained by the Hall-Heroult process?
(a) Iron
(b) Copper
(c) Aluminum
(d) Zinc
Answer: (c) Aluminum
8. Which of the following metals is extracted by the cyanide process?
(a) Silver
(b) Gold
(c) Lead
(d) Nickel
Answer: (b) Gold
9.Which of the following processes is used for the extraction of aluminum from bauxite? (a) Roasting (b) Calcination (c) Hall-Heroult process (d) Smelting
Answer: (c) Hall-Heroult process
10.The reduction of metal oxides to metal is thermodynamically feasible if the Gibbs free energy change (ΔG) is: (a) Positive (b) Negative (c) Zero (d) None of the above
Answer: (b) Negative
11.Which of the following is an example of a pyrometallurgical process? (a) Electrorefining (b) Electroplating (c) Roasting (d) Hydrometallurgy
Answer: (c) Roasting
12.Which of the following elements is commonly used as a reducing agent in the extraction of metals? (a) Oxygen (b) Carbon (c) Hydrogen (d) Chlorine
Answer: (b) Carbon
13.The process of converting an ore into its oxide by heating it strongly in the absence of air is called: (a) Reduction (b) Oxidation (c) Calcination (d) Smelting
Answer: (c) Calcination
14.Which of the following metals is extracted by the Mond process? (a) Zinc (b) Nickel (c) Copper (d) Iron
Answer: (b) Nickel
15.The reaction of a metal oxide with carbon monoxide to produce the metal and carbon dioxide is known as: (a) Roasting (b) Calcination (c) Reduction (d) Smelting
Answer: (c) Reduction
16.Which of the following metals is obtained by the electrolysis of a molten salt? (a) Silver (b) Gold (c) Sodium (d) Mercury
Answer: (c) Sodium
17.The process of separating impurities from a metal by forming a fusible slag is called: (a) Refining (b) Roasting (c) Smelting (d) Electrolysis
Answer: (a) Refining
18.The method used for the extraction of highly reactive metals like sodium and potassium is: (a) Electrolysis (b) Carbon reduction (c) Smelting (d) Roasting
Answer: (a) Electrolysis
These are a few examples of NEET– JEE level MCQs on metallurgy. Make sure to study the topic thoroughly and practice solving more questions to enhance your understanding.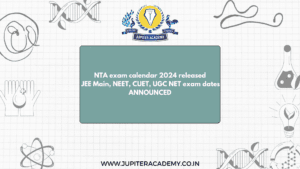 JEE MAIN 2024 EXAM DATES JEE Main will be held...
Read More
MCC NEET UG Counselling 2023: Candidates will be able to...
Read More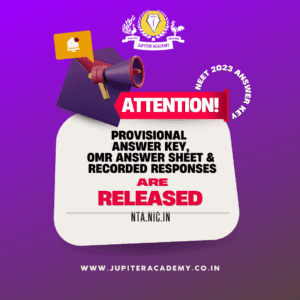 NTA Has Uploaded the Provisional Answer Keys, Scanned Images of...
Read More
MCQs on METALLURGY MCQs on METALLURGY  MCQs on METALLURGY  MCQs on METALLURGY  MCQs on METALLURGY  MCQs on METALLURGY  MCQs on METALLURGY  MCQs on METALLURGY  MCQs on METALLURGY  MCQs on METALLURGY 
NEET MCQs on METALLURGY
JEE MCQs on METALLURGY