NEET 2023 results – The National Eligibility cum Entrance Test (NEET) is a highly competitive examination conducted in India for students aspiring to pursue undergraduate medical and dental courses. Once the NEET 2023 exam is concluded, the eagerly awaited moment for aspirants is the announcement of the results. In this blog post, we will provide you with a step-by-step guide on how to check your NEET 2023 result, ensuring you stay updated and informed throughout the process.
Step 1: Visit the NEET Official Website – Click Here
To begin, open your web browser and visit the official website for NEET 2023 results. The official website is usually provided by the conducting authority, such as the National Testing Agency (NTA) or the Directorate General of Health Services (DGHS).
Step 2: Look for the Result Link
On the homepage of the official website, look for a section or tab dedicated to NEET 2023 results. This section may be labeled as "NEET Result" or something similar. Click on the appropriate link to proceed.
Step 3: Enter Your Credentials
Once you access the NEET result page, you will be prompted to enter your credentials. These credentials typically include your NEET 2023 roll number, date of birth, and other relevant details as specified. Make sure to provide accurate information to ensure a seamless result retrieval process.
Step 4: Submit and Wait for Verification
After entering your credentials, double-check the information you have provided and click on the "Submit" or "Check Result" button. This will initiate the verification process, where the system will match your credentials with the database to retrieve your result.
Step 5: View and Download your NEET 2023 Result
Once the verification process is complete, your NEET 2023 result will be displayed on the screen. You will typically find information such as your total score, subject-wise scores, percentile rank, and qualifying status. Carefully review the result details and take note of your score for future reference.
It is advisable to download and save a copy of your NEET 2023 result for documentation purposes. Most result portals offer the option to download the result in PDF format. Simply click on the "Download" or "Print" button to obtain a hard copy of your result.
Step 6: Check the Cutoff and Merit List (if applicable)
Apart from individual results, the conducting authority may also release the NEET 2023 cutoff marks and merit list. The cutoff marks indicate the minimum score required to qualify for counseling and admission to medical or dental colleges. The merit list ranks candidates based on their NEET scores and is used for the counseling process. Make sure to check if these additional documents are available on the website and review them accordingly.
Conclusion:
Checking your NEET 2023 result is a crucial step in determining your eligibility for admission to medical or dental courses. By following the step-by-step guide provided above, you can easily access and download your result from the official website. Remember to stay calm and patient during the result declaration process, and in case of any discrepancies, reach out to the conducting authority for assistance. Good luck with your NEET result, and may it pave the way for a successful future in the field of medicine or dentistry!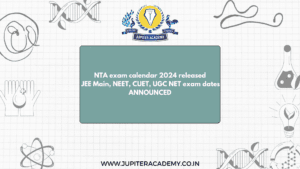 JEE MAIN 2024 EXAM DATES JEE Main will be held...
Read More
MCC NEET UG Counselling 2023: Candidates will be able to...
Read More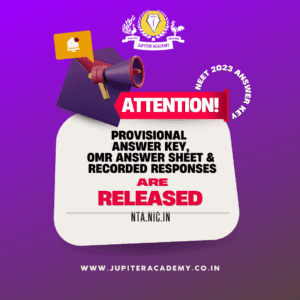 NTA Has Uploaded the Provisional Answer Keys, Scanned Images of...
Read More
neet 2023 results neet 2023 results neet 2023 results neet 2023 results