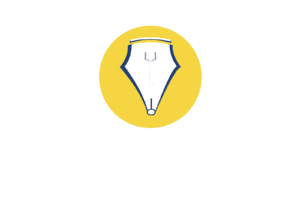 Join NEET Test Series 2022 by Jupiter Academy, Practice offline & online with NEET Test Series for a better score. 
Test Based on Latest Pattern.
Result & Performance Analysis
Detailed  Solutions made Available.
A test is the reality check of your preparation level in a study, which is transparent and facts presented in it is true. It identifies your weaknesses, and reflects upon your strengths, based on which you will be able to connect the dots and have a cakewalk through any exam.
The benefits of writing good test series depends on the strategy and the design of it. Which will help you in overcoming the psychological challenge posed by an exams.  
Jupiter Academy test series is designed to prepare the students for facing the most unexpected and toughest type of questions. Passing through this test series will enable the student to achieve the highest standard of marks by elevating the quality of questions for practicing. This test series will be helpful to understand various fine details of an exam for instance, exam pattern, know about the types of questions asked and how they will be asked. 
Why Jupiter Academy test series?
When an aspirant is planning to attempt for a NEET examination, the aspirant gets an idea about the competition in the country when the preparation is completed. Therefore, it is important to walk through such tests series which will make the aspirants strategy more effective. Jupiter Academy is designed to give the aspirants the real feel of the examination to help them gain confidence before attempting the NEET Examination. The aspirants will be provided with constructive feedback and accordingly, corrective measures will be suggested to improve their knowledge, practice skills, to improve speed and accuracy.
Important Note : NEET TEST SERIES 2022
a) Number of Tests/Dates/Timings/Pattern may differ according to the dates of Main Exams declared by the exam governing body.
b) Test syllabus may be change as per NTA/Exam governing body notification.
Test Papers will be based on Latest Exam Pattern of NEET (UG) by NTA
Student not present in test will be marked absent; however they can collect Test Papers (Pen-Paper) at the time of next scheduled test. No marks will be awarded to absent students.
Make sure your payment is completed before 72 hours of any Pen Paper (OFFLINE) exam so that you can appear in the exam without any hurdle.
Subjects

No. of Questions

No. of Marks

Total Time

Chemistry

45

180

3 Hours

Physics

45

180

Zoology

45

180

Botany

45

180

Total

180

720
Note: The question paper will be available in Hindi, English, Tami, Gujarati, Marathi, Oriya, Telugu, Urdu & Assamese languages.
Join NEET Test Series 2022 by Jupiter Academy, Practice offline & online with NEET Test Series for a better score.
Best Test Series for NEET 2022
Lorem ipsum dolor sit amet, consectetur adipiscing elit. Ut elit tellus, luctus nec ullamcorper mattis, pulvinar dapibus leo. test series 2022  test series 2022 test series 2022 test series 2022 test series 2022 aewv awe aseawe aweaew afqwe aseweaweaw eawe aweaweawe awe aw eaw e awegtyeyhdhdgst ear esar saer ase rg srgsesar ar saergas erseser wae awe af grs  awe af aaw a aw e aweawe aw awe ar  Best Test Series Best Test Series Best Test Series Best Test Series Best Test Series
Lorem ipsum dolor sit amet, consectetur adipiscing elit. Ut elit tellus, luctus nec ullamcorper mattis, pulvinar dapibus leo. awerdaew a Jupiter Academy Best Neet Coaching centre in chennai