JEE MAIN 2022 SESSION QUESTION PAPER FREE DOWNLOAD
JEE MAIN 2022 Session 1 Question Paper 
Students can download JEE Main 2022 Question Paper pdf with Solution below. 
JEE Main 2022 Question Paper for June session all shifts has been released by the NTA. Candidates can download here JEE Main 2022 question papers with solution and answer key for June 24, 25, 26, 27, 28 and 29 exams.
Official JEE Main 2022 Question Papers by NTA
NTA has released the official JEE Main question papers 2022. The question papers have been released online on the official website of JEE Main 2022 jeemain.nta.nic.in. Candidates will be required to login through their application number and date of birth for downloading the question papers. Along with the JEE Main 2022 June question papers, NTA will also be releasing the answer key and candidate response sheets. 
| 24th Session 1 | 24th Session 2 | 25th Session 1 | 25th Session 2 | 26th Session 1 | 26th Session 2 | 27th session 1 | 27th session 2 |
| --- | --- | --- | --- | --- | --- | --- | --- |
| 28th Session 1 | 28th Session 2 | 29th Session 1 | 29th Session 2 |
| --- | --- | --- | --- |
How to Use JEE Main 2022 Answer Key for Calculating Scores
Candidates can use the answer key of JEE Main to calculate their scores in the exam until the results are announced. To follow the scores, follow the steps given below:
Open the answer key PDF
Check questions with the correct answers and incorrect answers
Calculate scores of the correct answers and incorrect answers
Subtract scores of incorrect answers with correct answers to get the actual scores
Candidates must note that the scores obtained from answers of memory-based question papers are not actual but expected. The actual scores will be notified only through JEE Main result released by the NTA.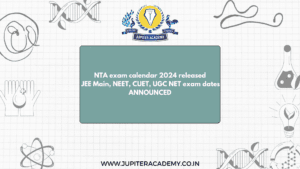 JEE MAIN 2024 EXAM DATES JEE Main will be held...
Read More
MCC NEET UG Counselling 2023: Candidates will be able to...
Read More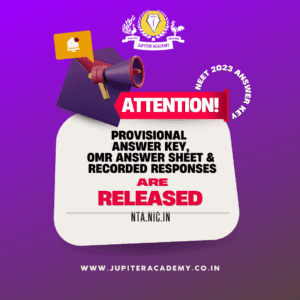 NTA Has Uploaded the Provisional Answer Keys, Scanned Images of...
Read More
JEE MAIN 2022 Session 1 Question Paper JEE MAIN 2022 Session 1 Question Paper JEE MAIN 2022 Session 1 Question Paper JEE MAIN 2022 Session 1 Question Paper JEE MAIN 2022 Session 1 Question Paper